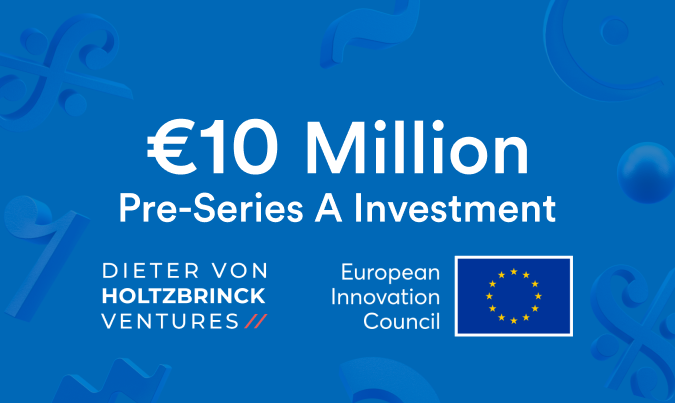 After 18-months on the App Store and over 70,000 musicians joining our movement, we're excited to announce a new chapter in Enote's story with a €10 Million cash investment led by Dieter von Holzbrink Ventures (DvH Ventures), the EU's European Innovation Council (EIC Fund), and the Rudolf Fuchs Family Office.
The new capital is the first closing in our Pre-Series A funding round, which gives our team the means to continue developing the accessible, affordable and interactive sheet music standard we believe will help the global music community reach even greater heights.
The involvement of such major European business figures in this first closing reflects the ground-breaking progress we've made in the field of Optical Music Recognition (OMR), which is the key to unlocking new innovations in the publishing and education industries.
Boian Videnoff, co-founder of Enote and chief conductor of the Mannheim Philharmonic, couldn't be happier with the partners that have chosen to support our mission.
"We're super excited to embark on the next chapter of our journey with such strong partners by our side," he shared from Enote's offices on Monday. "Not only do they see the enormous business opportunity that lies in the still undigitalized sheet music market, but they also understand the societal and cultural importance of Enote's mission to democratize access to sheet music and make music education more rewarding, affordable and effective for billions of digital natives around the world."
Given its track record of steering traditional publishing businesses into the digital era, DvH Ventures were immediately impressed by the potential of Enote.
"We are excited to join the founding team in their dream of improving the lives of musicians through technology, making quality sheet music accessible and affordable to everyone, and transforming the music industry in the process," says Managing Partner of DvH Ventures Peter Richarz. "Their proprietary artificial intelligence is the key to a unified digital sheet music format".
For the EIC Fund, the combination of cultural significance and cutting edge AI methods made Enote an ideal candidate.
"Europe has many innovative, talented startups, but too often these companies remain small or relocate elsewhere," explained Hermann Hauser, board member at the EIC Fund. "Thanks to our investment, Enote is able to continue preserving European cultural heritage by making it more accessible and interactive".
Investments of this magnitude are rare in the cultural sector, and the funds will be allocated toward initiatives that bring new innovations to the app, empower educators, and give more musicians the chance to access our library.
There is still an opportunity for angel investors, venture capital funds and family offices to participate in a second closing of our Pre-Series A funding round, which the EIC Fund has committed to matching Euro for Euro.
Those interested can contact investors@enote.com for more information.