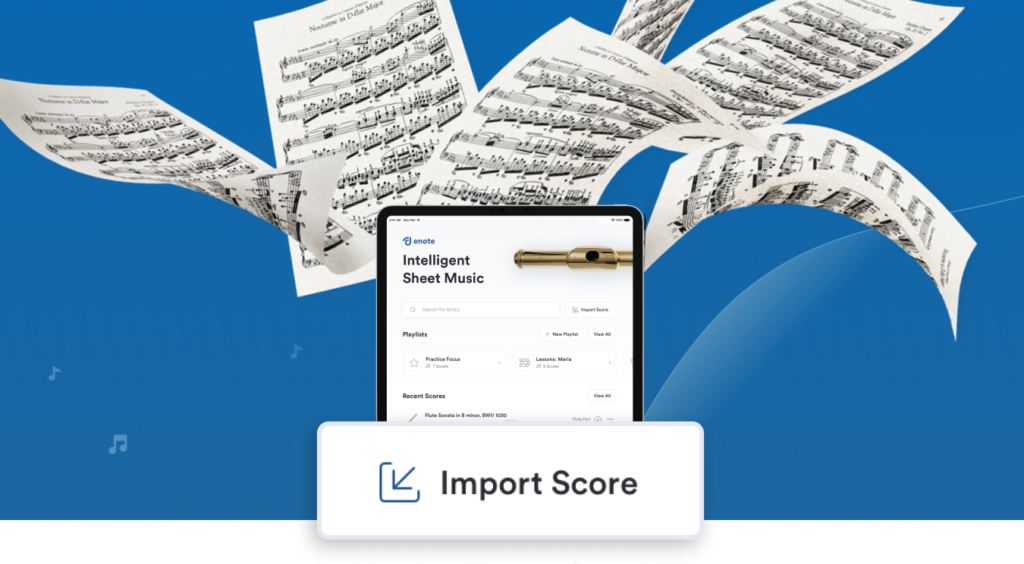 The wait is over!
Both Free and Premium users can now add their own scores, arrangements and study material to Enote using Imports.
No switching between apps. No carrying around half your library on paper. Just one app for all of your sheet music needs.
Download the latest version of Enote to start importing now.
---
How to import your scores
You'll now find Import Score buttons all around the app.
Select the PDF you would like to import from your device.
Tap Assign to link your imported file to a work in our library.
If the work isn't in Enote yet, tap Add New to create it!
---
Answers to your questions
Does it cost to use imports?
No! Both Free and Premium users can import without limits.
Will my imports be enhanced with AI features?
Not yet, but we plan to introduce them in the future.
Until then, you can add Quick Jumps and Movement Navigation manually from the ⚙️ Score Settings menu.
Will Free users see ads on imported scores?
Never. It's your score, so you can play without any interruptions.
Can I access my imports on multiple devices?
Premium users get their libraries backed up and synced across devices automatically. This includes all imported material.
Free users will need to import on each device separately, or can upgrade at any time.
---
We love feedback!
Have a suggestion that would make imports even better? Just email us the details and we'll explore the idea further.