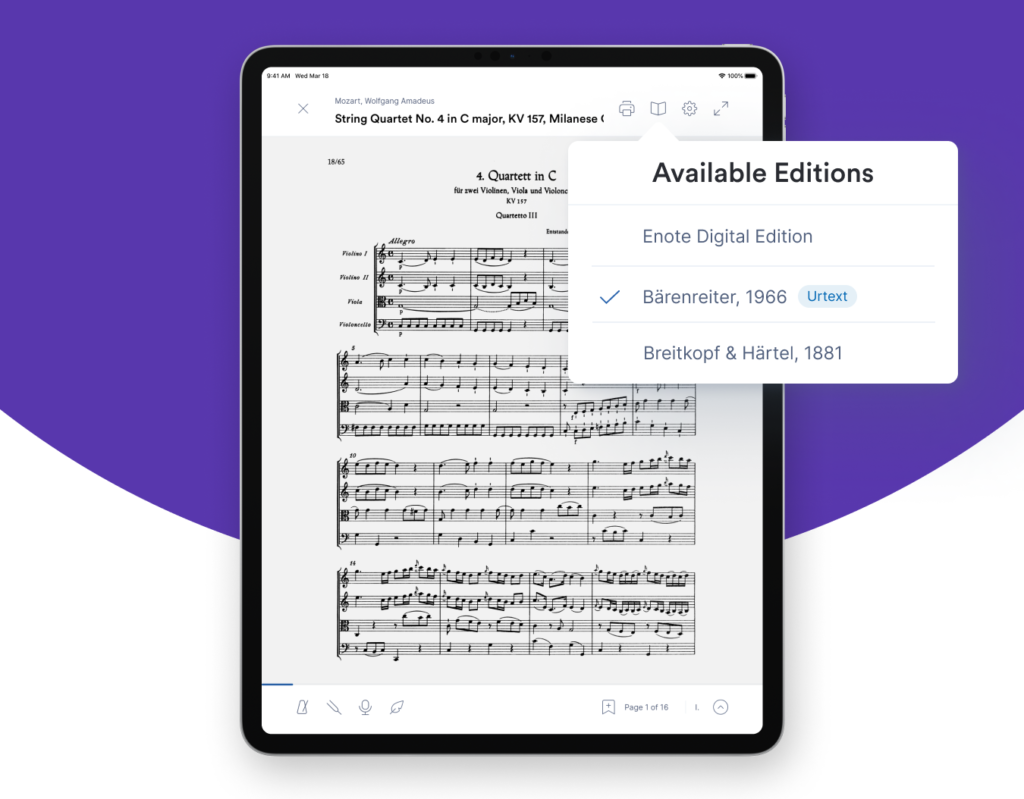 We're excited to share a major new feature that gives you more music, more critical findings and more power to explore our musical heritage than ever before – Print Editions.
This new static format adds thousands of high-quality publisher editions – each hand-selected by our musicologists – to the Enote library, and enhances them with some of the time-saving digital features that our AI-powered Optical Music Recognition (OMR) system makes possible.
This means musicians no longer need to wait for full digital reconstruction to access professional-grade scores, and will have the ability to reference the most reliable publisher versions of each work from one place.
The introduction of Print Editions has quadrupled the size of our library overnight. Every score and part for over 6,000 musical works are now just a few taps away, including thousands of public domain Urtext Editions from esteemed publishers like Bärenreiter, Henle, Edition Peters and Breitkopf & Härtel.
The new format also lets us grow our library much faster, with at least 100 additional works scheduled to be added to the library each week starting this Friday.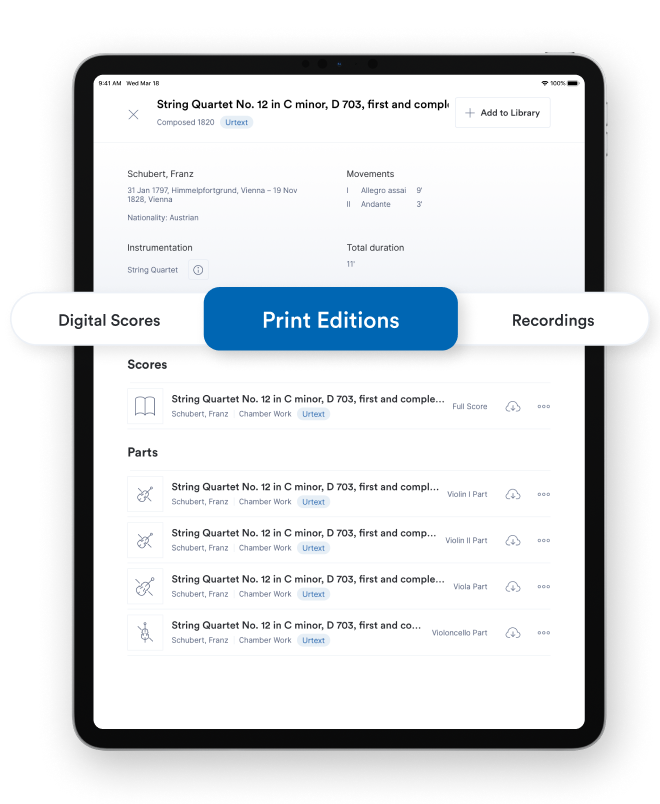 While not as flexible as our fully reconstructed Digital Scores, Print Editions eliminate many of the headaches that come with maintaining your own paper or PDF sheet music library.
Every Print Edition comes built into our standard library interface, so there's no need to buy, scan, upload or catalog your own scores.
Filtered discovery and navigation by movement also come as standard, and more of our time saving digital features like Quick Jumps, Smart Annotations and Score Lookup will be added to Print Editions in the coming weeks.
The new format also paves the way for a much requested Score Upload feature, which would let users add their own scores to our library to be transformed into Print Editions using our advanced OMR system.
Print Editions are available in the latest version of Enote, so update your app on the App Store to try them out for yourself!
We can't wait to hear how you find the new format 🎶