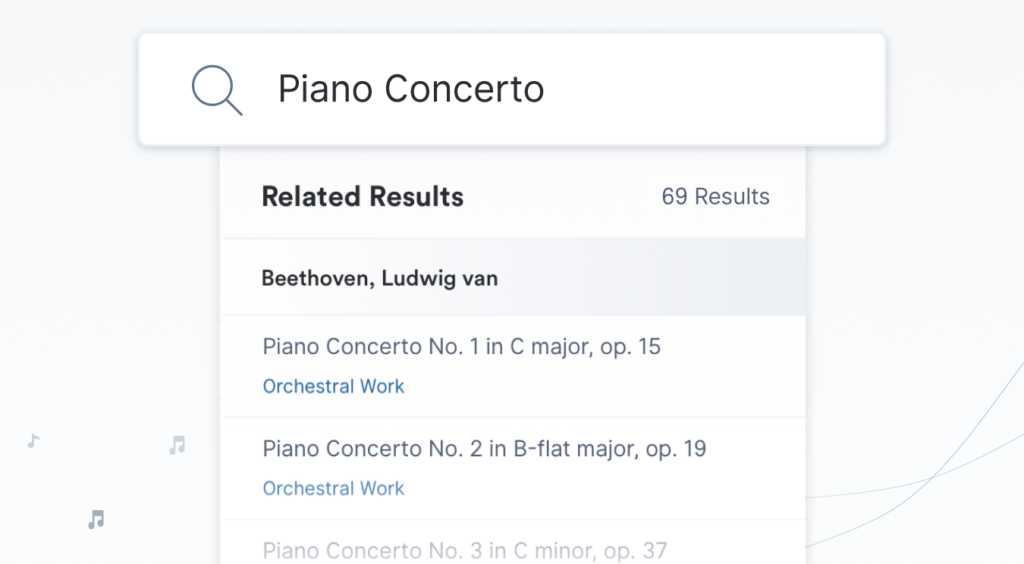 We're happy to announce that 200 of the most popular classical concerti have just been added to your Enote library.
Including both the solo instrumental part and either a piano reduction or full set of orchestral parts, the release fills a key repertoire gap for pianists, violinists, flautists and cellists – and is great news for every piano accompanist.
More concerti and orchestral parts will be added to the library in the coming months, and singers will soon have even more to celebrate with the introduction of our first opera scores.
Highlights
We couldn't just add repertoire without sharing some of our favorites!
Enjoy these exquisite performances of some of the new library additions:
Beethoven's Violin Concerto
Hilary Hahn with a stunning rendition of Beethoven's only concerto for violin.
Chopin's Piano Concerto No. 1
The beauty of Chopin's first piano concerto, masterfully captured by Martha Argerich.
Mozart's Flute Concerto No. 2
A 3-minute masterclass in Mozart from Emmanuel Pahud and the Berliner Philharmoniker.
Schumann's Cello Concerto
Mischa Maisky with a powerful performance of Schumann's forward-thinking concerto.
All just a tap away
Still here? These concertos are already loaded in your Enote library!
Just open or download Enote and search "Concerto" to browse all of the newly added works.