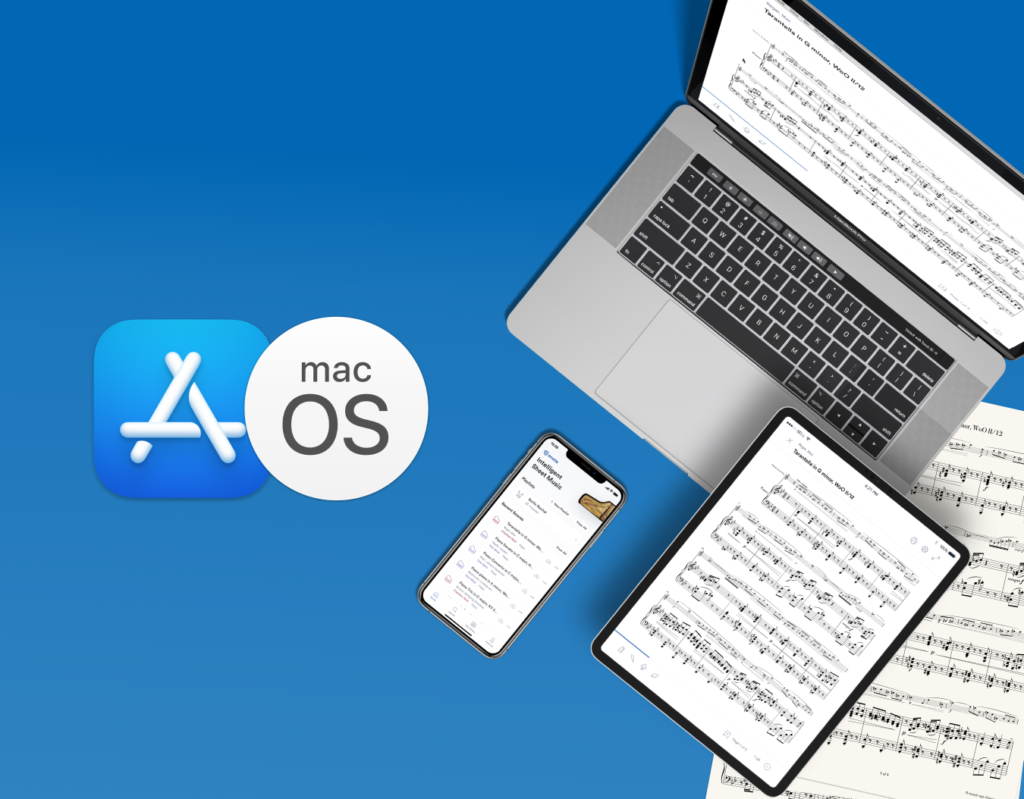 Hot on the heels of our major library expansion, we're excited to announce another big upgrade to Enote – full functionality for MacOS.
From today, any musician with a Mac computer running Big Sur (11.0) or higher can download Enote from the App Store and work with our library through a native desktop app.
The new platform has the power to make Enote an even more seamless part of your workflow. Programming concerts, organizing your library and searching for repertoire becomes easier through a full desktop interface, and the wide dimensions of computer screens let you take full advantage of our flexible Digital Score layouts.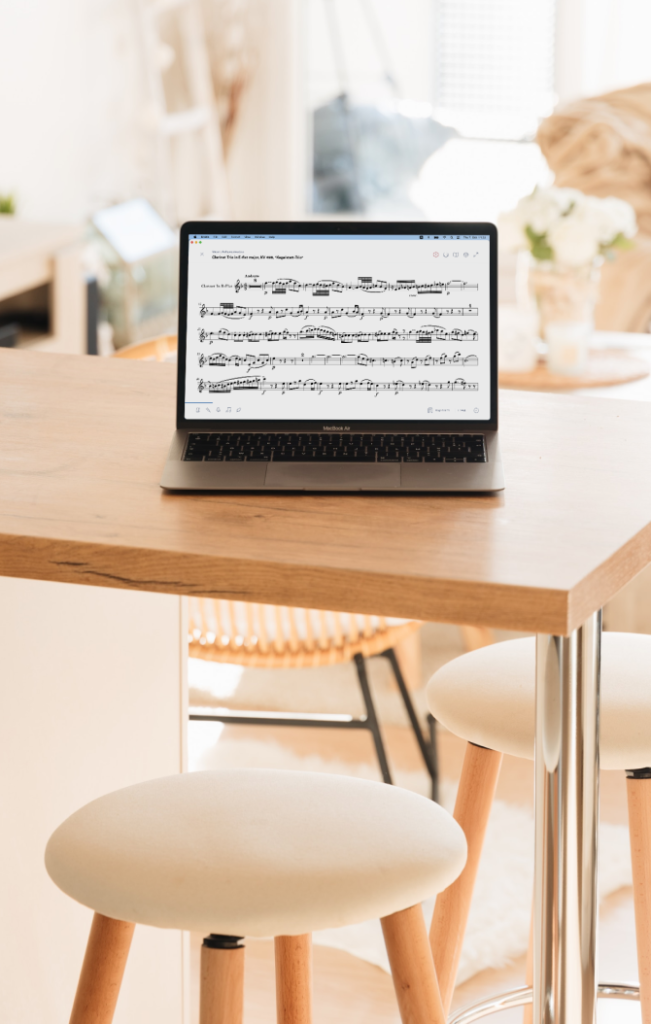 The new platform also makes Enote accessible to thousands of musicians around the world who use a Mac computer but choose other operating systems for their handheld devices.
iPhone-only Enote users with access to a Mac will also benefit greatly from the ability to play from our scores using a full sized digital display that stays in sync with their existing handheld library.
We're excited to see how you use the new platform, but please keep in mind it's a whole new product for us. If you spot a bug or have any general suggestions after giving Enote for Mac a try, please share your thoughts with help@enote.com so we can make the desktop app even better.
We hope you enjoy the expansion, and please don't hesitate to share this announcement via the links below.
You can also follow @enoteapp on Facebook, Twitter and Instagram to be first to receive updates like this one.