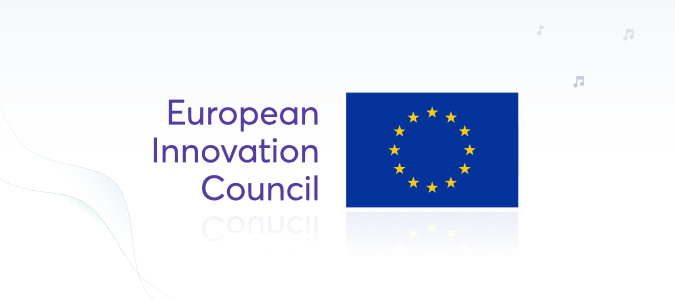 We're pleased to announce that Enote has been selected to receive €2 Million in grant funding as part of the European Innovation Council's Accelerator program.
Established under the European Union's Horizon Europe initiative, the EIC Accelerator provides grant and equity funding to European startups that use cutting-edge technologies to create innovative products with a global impact.
Our success using advanced AI methods to create Optical Music Recognition with unprecedented accuracy was recognized by the EIC for its potential to fortify a key cultural pillar of Europe, and to empower the global musical community.
Most of the funding will be allocated to our technical and musicology teams, who will use the resources in projects that increase the size and accuracy of our sheet music library.
Other initiatives, such as local language versions of Enote and new app functionalities, will also be fast-tracked thanks to the grant.
For co-founder and conductor Boian Videnoff, the funding couldn't come at a better time:
"Enote is an enormous technical undertaking with significant operational costs" he explains. "The EIC Accelerator gives us key resources to continue moving toward our vision for the app, and shows that the council understands the impact potential of innovations within the traditional cultural space."
The grant funding preludes a Series A equity funding round planned for late 2022, which will give the EIC and other investors opportunities to play an active role in the future of Enote.
If you would like to participate in the Series A round, please send an expression of interest to info@enote.com and we will reach out with details closer to the date.